I am trying to quickly post this card as the Super Bowl has started and I'm missing the commercials! I have no emotional investment in the game this year and just hope it is a good, even match.
After creating a heart mask, the square panel is inked with Picked Raspberry Distress Ink and then the sentiment stamped over it. Part of a heart border is layered with part of a branch die cut, giving my bird somewhere to land.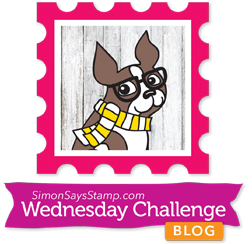 If you do have a favorite team in the Super Bowl, I hope they win!!
Thanks for stopping by,
Jacquie